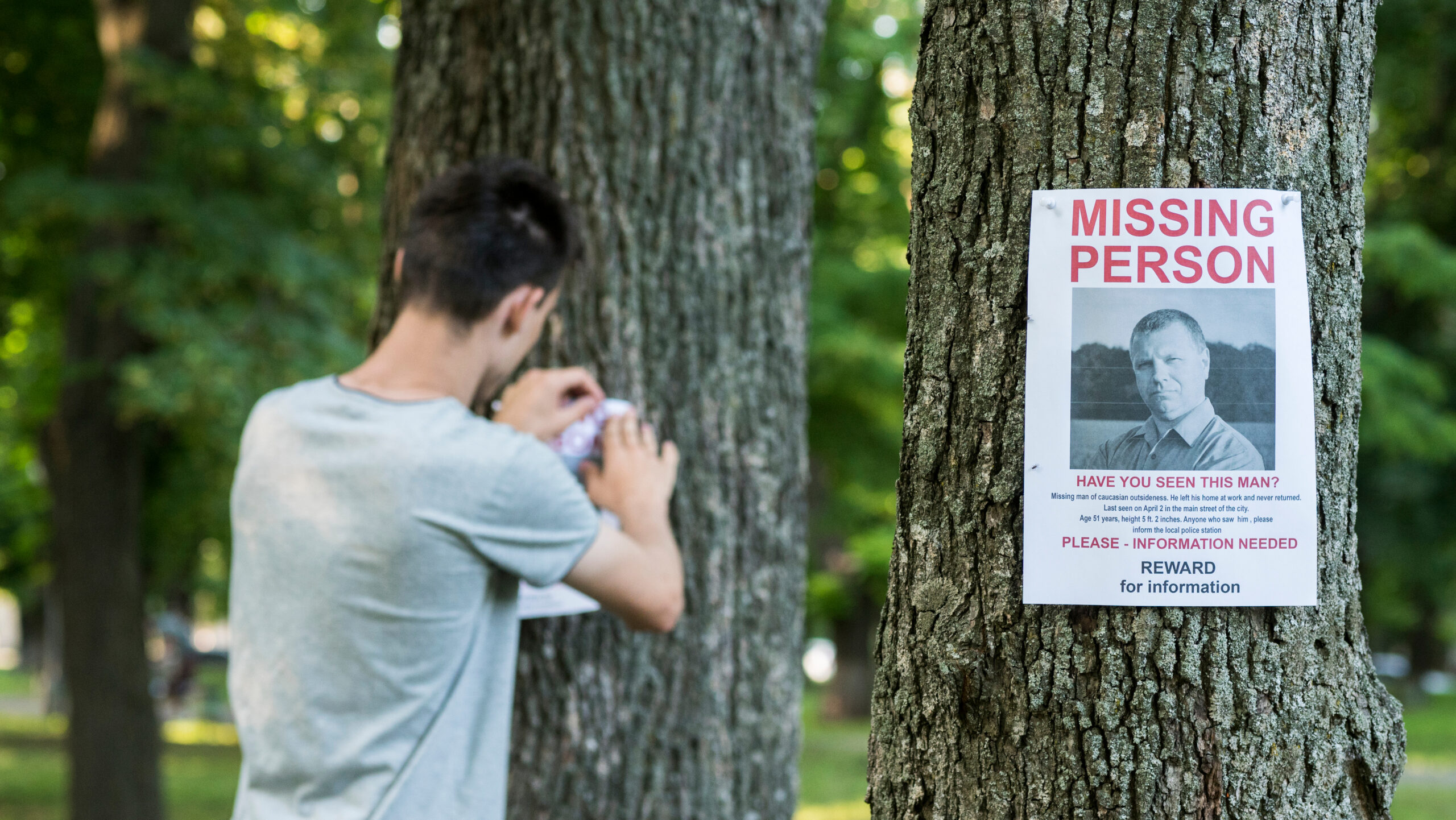 Argus Investigations' missing person team consists of trained investigators specialising in locating missing persons of all types, including those who have been abducted, runaways, and disappeared. No matter the circumstances, we are dedicated to finding your loved one. 
We understand that this is a difficult and emotional time for you, which is why we offer a free consultation to discuss your case. We will create a custom plan to find your missing person, utilising all our resources. In addition, we have developed relationships with law enforcement and other agencies that can assist in the search. We will keep you updated throughout the process and will not rest until we have answers for you.
Argus Investigations, understand the heartache and worry that comes with a loved one going missing. That's why our highly skilled and experienced investigators are dedicated to finding missing persons, wherever they may be. We have an extensive network of resources and over 30 years of experience uncovering the whereabouts of those who have vanished. We're independent of law enforcement, so we can conduct our investigations or work alongside police officials as needed. Regardless of the circumstances, we're committed to finding answers and getting closure for families dealing with a missing loved one.
Our Missing Person Process:
Obtain as much information from the family and friends of the missing person to allow for an investigation plan to be established. 
We will consult with you regarding our investigation plan and keep you informed every step of the way. 
Assess what has been done to date by law enforcement.
Workshop the case with our team of investigators and cyber specialists. 
Delegate components of the investigation to each member of the team so that the investigation can progress as quickly as possible. Remember, in a missing person case, time is critical. The sooner the missing person is pursued, the higher the likelihood of locating them. 
Our investigation will provide the following:
Case assessment to review all evidence, records, witness statements and the police brief of evidence (if available)
Full database and open-source cyber investigations to locate people and identify their connections to family members, business associations and addresses
Interview parties who may have information that could assist
Cyber intelligence to gather key information on suspects and missing persons
Forensic investigation and electronic data analysis to uncover available lines of enquiry.
Make recommendations regarding opportunities missed and lines of enquiry to investigate further
Media management to maximise public awareness of the investigation
Law enforcement liaison between the police investigation and family members, legal professionals or the media
If you are looking for a missing persons investigation agency with a proven track record, our team at Argus Investigations is here to help. We have conducted investigations for government agencies and have the skills and knowledge to manage even the most complex cases. 
Our team uses sophisticated techniques and has a strict confidentiality policy, so you can be sure that your case is in good hands. We also have a proven track record of success, so you can rest assured that we will do everything possible to find your loved one. 
Argus Investigations is committed to finding your loved one and bringing them home safely. Please get in touch with us today to learn more about how we can help you.
Need Someone To Help Find Your Loved One? Call Now To Find Answers!